Casting Director and
PERFORMANCE COACHING
FOR EVERYONE
Casting, acting, public speaking,
boardroom presentations—
whichever stage is yours,
I can help you shine.
Contact Amy
Services include:
Casting Director, CSA
Audition coaching for actors – all levels.
Teen empowerment for college interviews both live and on camera.
Presentation skills for business, sales and service professionals.
Team building and communication skills.
Preparing, crafting, and delivering speeches, including TED Talks.
Amy is dedicated to motivating individuals and groups to achieve their highest goals.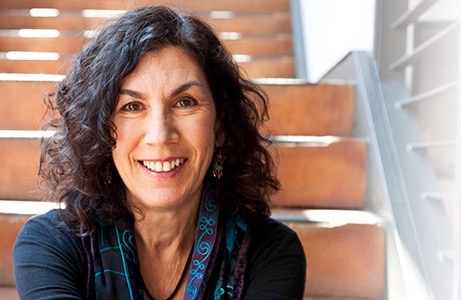 Casting Director and Artistic Associate at Berkeley Repertory Theatre for 30 seasons. Projects outside of Berkeley Rep include ACT (Seattle), Arizona Theatre Company, Aurora Theatre Company, Sacramento's B Street Theatre, Bay Area Playwrights Festival, Dallas Theater Center, Marin Theatre Company, The Marsh S.F., San Jose Rep, Social Impact Productions Inc., Traveling Jewish Theatre, casting consultant for the film Conceiving Ada, starring Tilda Swinton, two Josh Kornbluth films including Haiku Tunnel and Love and Taxes and San Francisco casting for the feature film Beyond Redemption by Britta Sjogren. Amy received her MFA from Brandeis University, where she was also an artist-in-residence. A performance and communication coach to actors and business people, Amy taught acting fundamentals at Mills College and workshops at Berkeley Rep's School of Theatre, as well as many other venues in the Bay Area. Amy is a member of the Casting Society of America and a recent Artios Award winner for Excellence in casting.
— Casting Resume for Amy Potozkin —
Amy's positive spirit lifted mine! She gave me the confidence to give my speeches. Because she really engaged with the subject matter, she was also able to fine tune my words.
I'm a much better actor having worked with Amy, and when an audition really matters, she's the first person I think to call. Not only is she EXTREMELY qualified she is personable, professional, and passionate about seeing actors succeed. If you want to grow as an actor, give Amy a call.
Amy was instrumental in helping break the ice and build rapport between our incoming groups of teens from rival high schools. She met with staff prior to the two-day seminar to assess the needs based on our goals and participants. Amy created a fun, engaging and dynamic series of team-building games and exercises that addressed the core values we wanted to introduce. The trust developed between the students was evident immediately. Students came to rely on each other for support and were better equipped to help others through the subsequent academic and personal challenges they faced.
I appreciated Amy's keen eye and supportive style when she worked with me on a play I wrote and in which I performed multiple characters. Amy gave me such helpful direction with the characters and she even suggested I add a line, which I'm glad I did: it gets HUGE laughs every show! She is experienced, insightful and generous. I highly recommend working with Amy Potozkin for any kind of theatrical direction/coaching.
I heard wonderful feedback about Amy Potozkin's communication sessions. Even the most jaded sales guy came up to me to tell me how much fun he had and how much he learned from Amy both insightfully and practically.